Eunice Botes Ceramics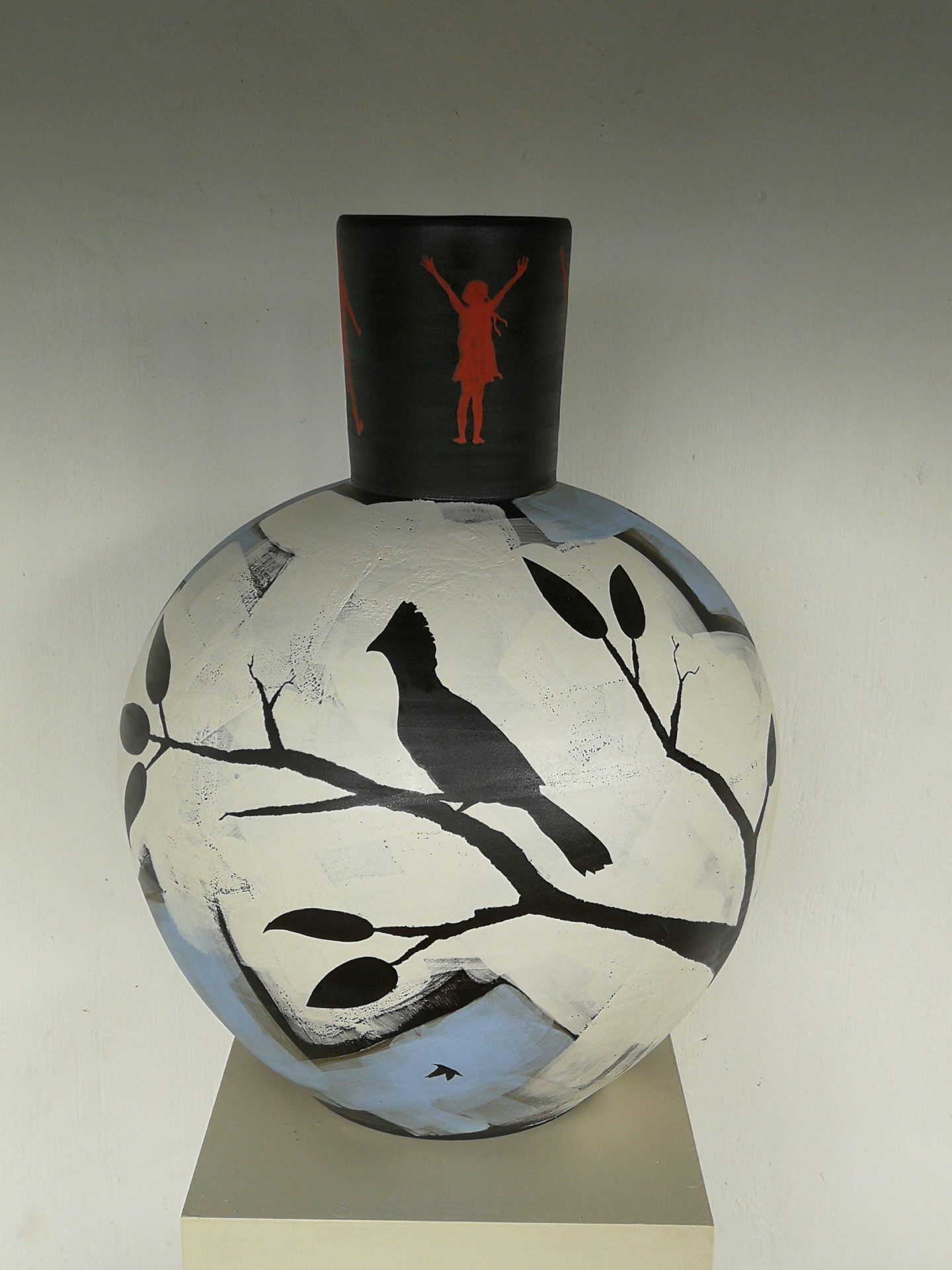 Average Vendor Rating

Eunice is a teacher by trait, her love for ceramics started at the Virginia Polytechnic Institute and State University in Blacksburg (USA) where her husband furthered his studies. Eunice completed her B -Tech (Cum Laude) in Ceramics in 1998 at the Vaal Triangle Technikon, where she received numerous awards. After lecturing for two years at the institution, they moved to Botswana where she pursued a career as an art teacher at a Cambridge Secondary School for seven years.

Back in South Africa, she is currently a fulltime ceramic artist participating in numerous National and International exhibitions. Her work is all about integrating her love of form and drawing. She illustrates her work using "clay etchings' and sprigs on the form, depicting a world where small acts of everyday life is revealed in it's fine detail.

When Eunice experiences life, she is fully aware of her mortality and the preciousness of the present moment and she always strives to depict that in her work. The imagery on her work leads the viewer around the form to investigate with both hand and eye. Eunice's passion extends to her love of the outdoors, the South Africa bush veld as well as flowers, where she finds much of her inspiration.

Each design is carefully drawn into the porcelain work when it is leather hard. The raised moulded designs (sprigs) are applied and then the work is slowly dried. After the first firing (1000°C) the work is sanded. A black slip is carefully painted into the incised lines, followed by another sanding. Glaze is then applied inside the pots as well in the incised lines and fired again at 1240 °C. After the glaze firing, the work is completed by a wet /dry sanding.
Showing all 4 results